Andrey Kuptsov (Russian Agricultural Bank): A new era of RBS
Andrei Kuptsov, Director of the Payment Card Business and Remote Banking Services Department at the Russian Agricultural Bank (RAB), told B.O (Bankovskoye Obozrenie magazine) about how the Bank is changing in technological terms and what interesting services and solutions it offers to retail customers in the remote banking system.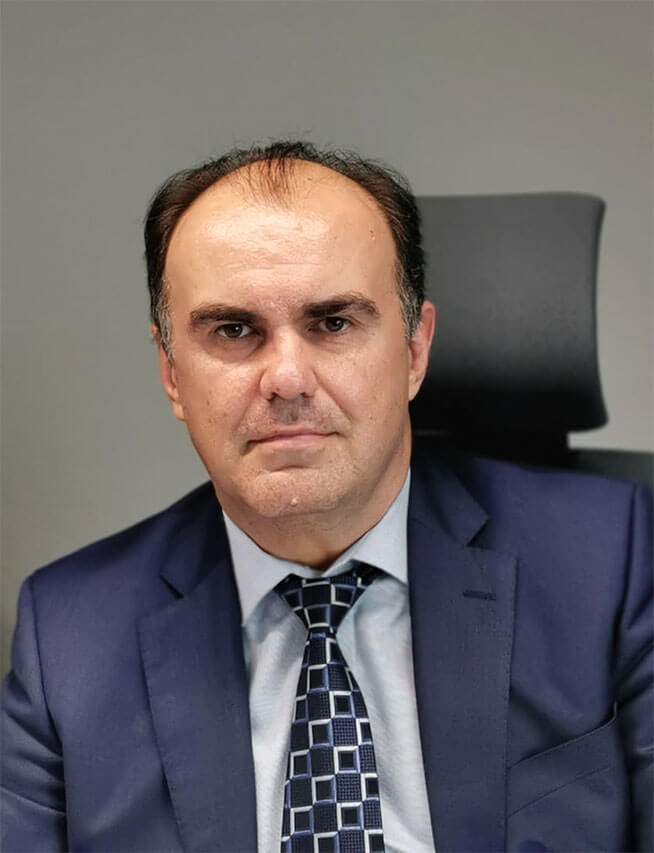 — Please tell us about when and why remote banking services (RBSs) were introduced at the Russian Agricultural Bank (RAB)?
— Remote banking system is an indispensable element of any modern financial institution. There are currently no banks without RBS, or if they exist, no one knows about them in the retail sector. A remote banking system today in fact is the main element of front-end solutions intended for customer self-service. Moreover, in most banks it is already the dominant service channel for both businesses and individuals.
Four years ago, RAB still used a somewhat outdated remote banking system developed by the programmers of our processing center. Basically, the remote banking system provided customers with a minimal set of card processing operations: transfers between the Bank cards or from a RBS card to a card of another bank, as well as payment of services to a small number of suppliers (about 400). Among them were key mobile operators and Internet providers, a small number of utility companies. Actually, that's all.
Moreover, at that moment the entire bank infrastructure was designed to provide office-based services. The RBS operations just could not be real-time at all. Almost any operation with current accounts, including those in the remote banking system, was performed on the next business day.
However, since 2016, a new era has begun at RAB, one might say, the "Era of RBS"!
— Who has eventually undertaken the development of the individual banking service? What has been done with the Bank's internal IT infrastructure?
— The new remote banking system project was launched in January 2015, in the summer of 2016 the system became available to customers. We created a new, modern, customer-friendly system together with R-Style Softlab, which had expertise in implementing serious projects to create online and mobile banking services at large financial institutions.
In parallel, we have seriously reworked our core systems (in particular, manual checks of operations were replaced by automatic checks, a new exchange mode was introduced between the processing center and the banking system) to provide customers with the widest possible range of online services.
At the same time, the Bank introduced the Unified Payment Acceptance System—an omnichannel payment processing system. This helped us centralize the payment acceptance process, as well as connection of service providers and aggregators. Now, when a new service provider joins the pool, payments become immediately available in all channels. Thanks to this, the number of service providers in the RBS channel has increased from 400 to more than 10 thousand.
We also introduced an RBS anti-fraud system to protect customers from fraud operations.
And I remind that all this was done in parallel with the introduction of the remote banking system. Thanks to this huge work done, RAB has become a significant player in the market of remote services.
— Speed and convenience often create security issues. How do you cooperate with security team?
— For our bank, security is among most important aspects. We pay great attention to protecting operations of our customers and the main criterion is the optimal ratio between the convenience of using remote banking and the level of security.
We work as one effective team with the "security guys". Our bank's security experts are highly professional in their field and take an active part at all stages of the system's life cycle from design to production; system security audits are conducted regularly.
— Tell us more about how the system is developing in terms of protecting customer operations?
— When we were looking for a balance of convenience and security in terms of customer experience, the question arose of choosing a method and mechanisms for confirming operations. At the initial stages, we introduced a traditional confirmation of operations using one-time SMS passwords.
Next, we implemented a "software token" in the Mobile Bank application as a more secure solution. Instead of SMS passwords, a customer could create a one-time password in this application.
Although we understood that in order to improve the security of services, it was necessary to move on—to a fully digital signing of transactions on a mobile device, which should provide a further increase in the competitiveness, quality, and expanding of the RBS with more and more complex products.
We considered a number of suppliers, market leaders, as in all cases when choosing IT solutions. This race was won by SafeTech, a domestic company, with its PayControl solution, as well as PayControl Inform for providing additional information services.
As a result, we added a digital transaction signing feature into the remote banking system in a very convenient form for customers. Customers simply confirm operations in the mobile application as usual: either with an app PIN code, or with a fingerprint, or a Face ID. The system itself creates a digital signature of the operation, performing all the necessary cryptographic transformations of the transaction parameters, and sends it to the bank.
When creating an operation in the online bank, a push notification arrives on the user's smartphone. It is noteworthy that the push notification does not contain passwords. This is not a duplication of SMS with a password that the customer needs to enter in the corresponding field on the computer screen. A push notification only informs customer that she has an operation to confirm. The user accepts push notification on smartphone, goes to our mobile application, where he accepts the displayed payment details and confirms the transaction in the mobile application as usual. The system automatically executes the operation without additional customer actions.
Thus, with the introduction of PayControl, we have significantly increased the transaction security in the remote banking system, while ensuring maximum comfort and convenience for the user.
— Information security is an extremely important element of remote banking, and banking in general. Getting back to the project. What did you attain in the end?
— We are a unique bank from the point of view that we were initially oriented towards servicing agriculture, and many of our customers live in rural areas and in remote territories. Thus, providing our customers with remote financial services is very important for us. The new remote banking system triggered the transformation of the Russian Agricultural Bank into a "modern digital bank".
To meet the needs of a wide range of customers, we have created a multifunctional omnichannel remote banking system for individuals based on microservice architecture. According to the results of 2018, the remote banking system of RAB was awarded with FinAward, GlobalCIO, and Retail Finance awards.
Customers can use the remote banking system for both standard operations (payments and transfers, manage their accounts and deposits, fill out loan applications) and advanced worldwide money transfer operations via international money transfer systems (Western Union, Unistream, CONTACT) and the bank's own money transfer system, RAB-Express. Customer can apply for a payment card. Want to get a UnionPay International card? Here you go!
We strive to make the Bank's remote banking system a part of the customer's life style. Personal finance management elements are already available to customers (expense structure, setting saving goals, payment calendar), customers can now buy units of mutual funds. In the near future, brokerage services and products of the bank's partners will become available: concierge service, medical care, and insurance. Retirees represent a significant part of our customer base, so we create many useful services specifically for them.
Of course, we have already implemented the transaction services of the Bank of Russia Fast Payment System and launched internal transfers by phone number in the remote banking system.
From the remote banking system, customers seamlessly move to the personal account of the Urozhay (Harvest) loyalty program for purchasing air and railway tickets, booking hotels, and other goods and services for accumulated points.
Since the start in summer of 2016, customers have begun to intensively use the new remote banking system. Currently, the number of customers connected to the remote banking system is only increasing, while almost half of the customers actively use the system.
Thus, RAB moves to Full Digital by leaps and bounds. Note that we only talked about working in remote channels with individualls. We have no less ambitious ongoing transformations in other divisions, we will tell about them in due time.
Download PDF