New features of PayControl improve the "client's path" of RBS customers
PayControl is a digital signature solution for smartphones to confirm transactions in any digital channel. SafeTech further expands its innovative functionality of PayControl to ensure that the banks clients' experience through their digital journey is more secure and user-friendly. It provides interactive notification support in any platform and smartwatch support. They will improve and raise the speed and convenience of transaction confirmation.
Interactive notifications
One of the new main features of expansion innovative functionality is interactive notifications support. All operations detail now appears right in the notifications on a smartphone. A user can either confirm or reject operations in the notifications without the need to open the PayControl app. To sign any operation, the user can do it in one tap without opening PayControl application on a smartphone.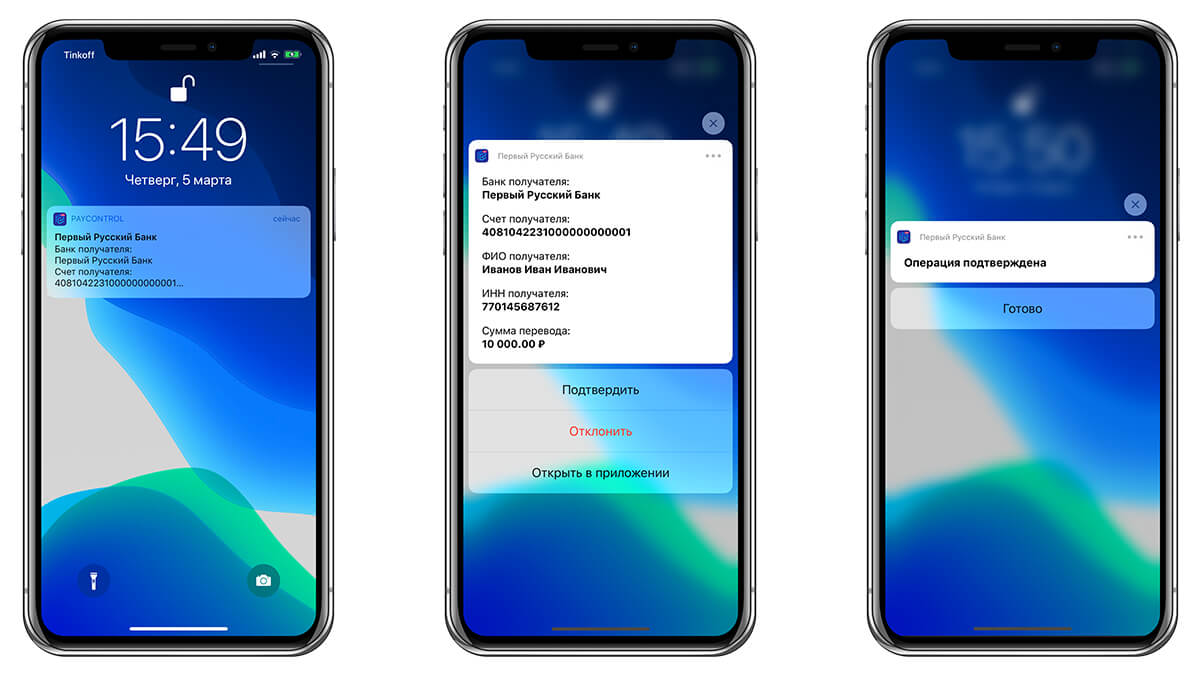 Smartwatch support
The next important extension of functionality is smart watch support running by iOS or Android. It allows users to see all available operations on a smartwatch screen, confirm or reject all operations in smartwatch application. All operations detail display on a smartwatch and confirmation or decline of operations can be done in smartwatch notifications without opening PayControl app on the smartphone.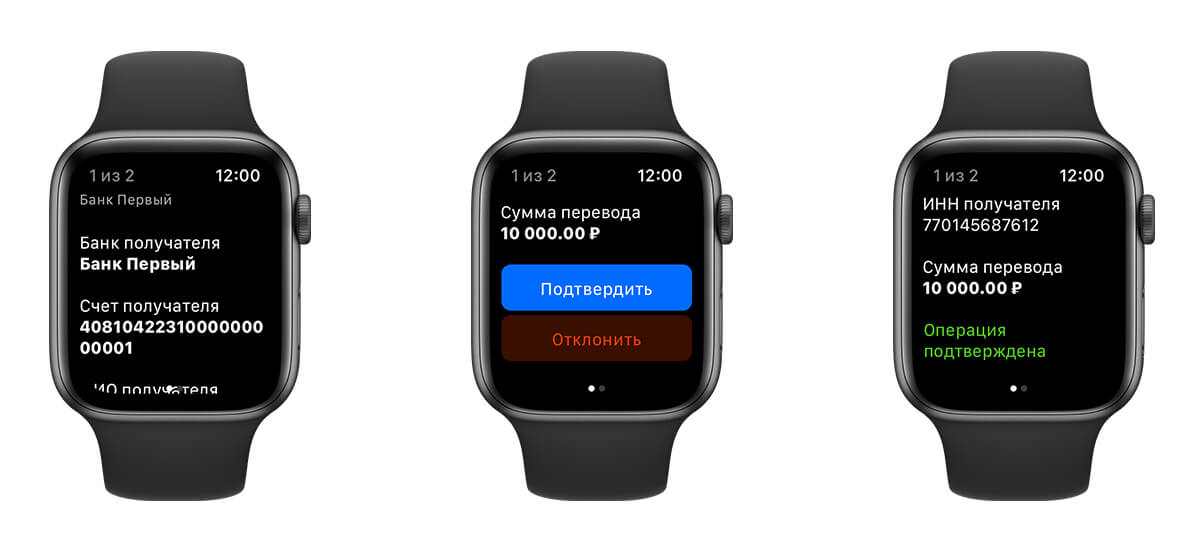 SafeTech Company invites all partners and customers to explore and test innovative functionality. SafeTech will run all necessary support, technology and consulting.